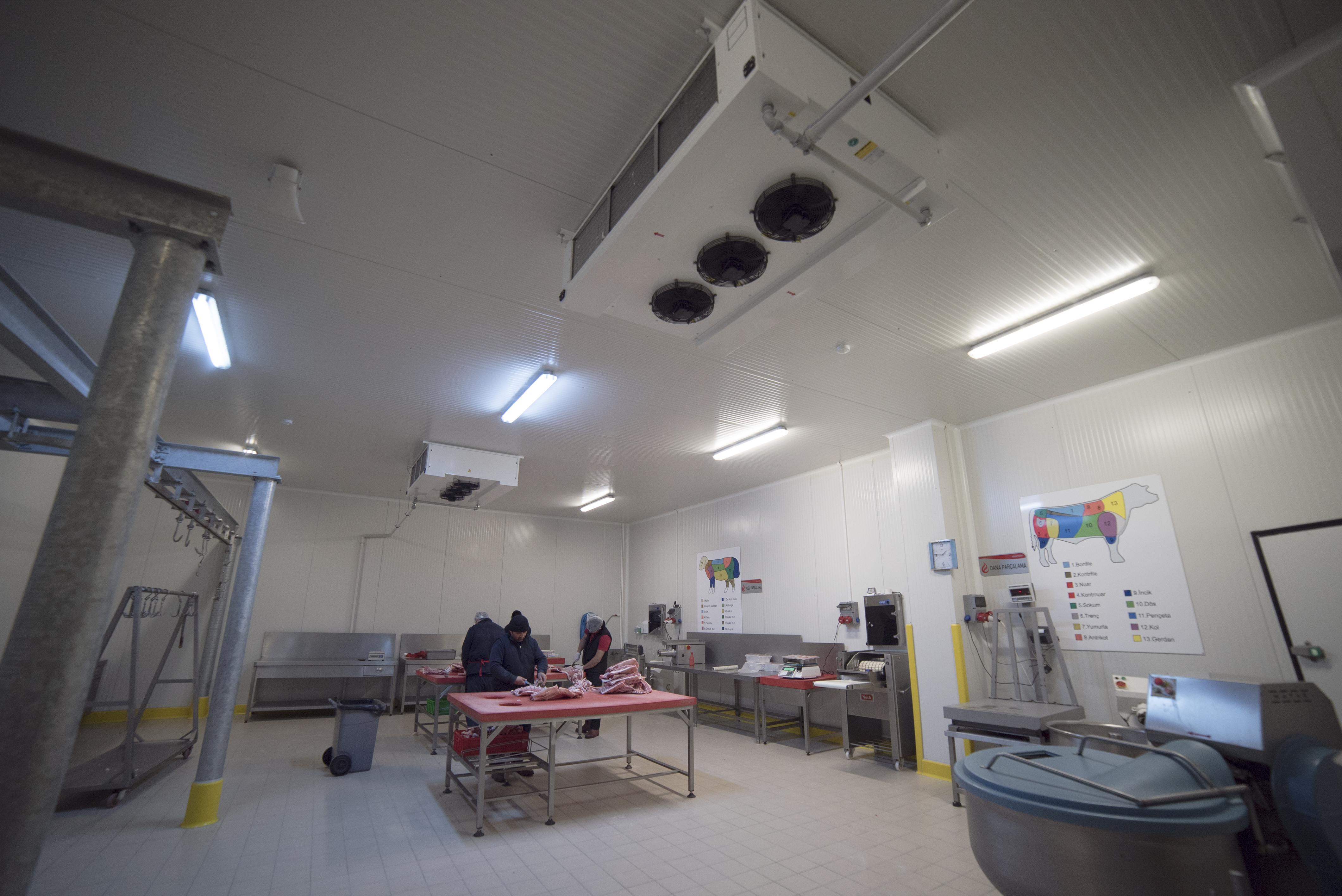 Carcass is separated into cuts before shock. For large animals carcasses are usually divided into 4-Quarters and fats are completely removed from some parts since it reduces heat transfer rate. There are many advantages of shocking the meat after shredding the carcasses; making boneless beef, and separating the fats.
• The mass to be frozen is decreased by 30%
• Increased storage density is obtained
• Handling operations become easier
• As it provides hygiene and cleanliness through the bone separation process, a cleaner meat is obtained.
Storage Life of Meat and Meat Products

Products

Storage Life (monthly)

-18 °C

-25 °C

-30 °C

Beef Carcass

12

18

24

Roasts, steaks (packaged)

12

18

24

Ground beef, (packaged, unsalted)

10

>12

>12

Veal carcass

9

12

24

Lamb carcass

9

12

24

Chicken, turkey (eviscerated)

12

24

24

Fried Chicken

6

9

12

Offal (edible)

4